Techno Economic Viability(TEV) Reports
An independent and unbiased opinion of an enterprise's creditworthiness
Techno Economic Viability Reports
An independent and unbiased opinion of an enterprise's creditworthiness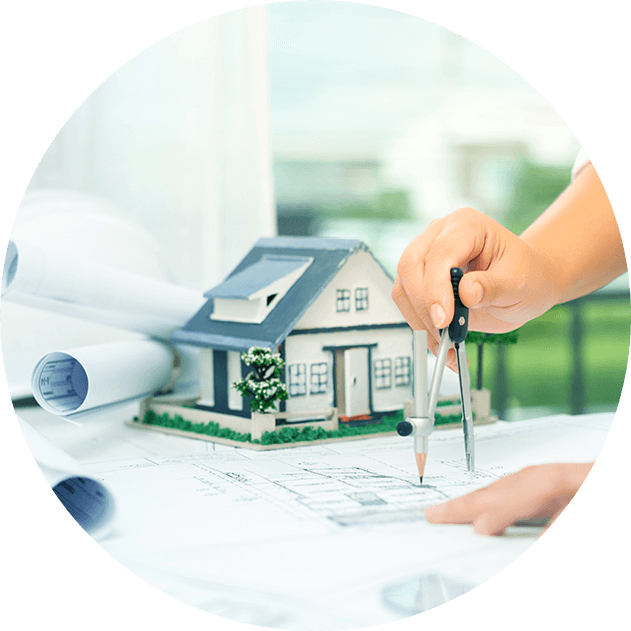 TEV is a Risk Mitigation task by Lenders before lending decisions to understand the risks inherent in any financing / investments in project. A TEV provides appraisal of technological parameters of a project and its impact on the financial viability of projects considering analysis of market risk, regulatory risk and also financial risk.
Scope of Work and Approach Methodology
The Scope of Work (SoW) will include:
Organisation and Management Assessment  
Review of promoters/management profile, capability, experience, strength and weakness with suggestions for improvement, if any;
Review of organisational structure and assess its suitability with Company's future growth/ business plan
Review major decisions taken by the Company during past five years impacting its structure and operations
Market Appraisal    
The Consultants will appraise the following:
Estimate the current demand for the products/ services in Company's portfolio as well as the products/ services envisaged to be offered in domestic markets
Estimate the current market scenario for the study products/services in domestic markets
Review trends in pricing
Identify the demand drivers and review their past performance
Forecast demand-supply scenario in domestic market for the next 10 years based on the forecasted performance of demand driving end users
Map competition analysis
SWOT analysis of the Company
Selling and marketing arrangements
Review Company's future sales plan
Technical Appraisal   
Review the technology being used by the Company and comment on its adequacy
Review the infrastructure and facilities set up by the Company and comment on their adequacy
Review asset utilisation position and comment on options for rationalisation, if any
Review of condition plant and machinery through physical inspection and vetting of Maintenance & Breakdown register
Review process, norms, output, consumption and identify bottlenecks, if any, and processes to be restructured to improve operational efficiency
Review unit level organisation structure and manpower strength and comment on rationalisation/ adequacy, if any
Estimate potential capital investment required for de-bottlenecking/completion or consolidation, if required
Review status of implementation of projects/ assignments with comments on stage of project completed and cost incurred (if any)
Review the suggested implementation plan for balance work along with the fund requirement for completion of the project (if any)
Review the additional capital expenditure (if any) likely to be incurred in next 10 years
Statutory and Environment Aspects (Optional)  
Review status of statutory permissions and approvals
To review Environmental Impact Assessment Plan: State/ Central Government;
To review management plan to adhere to environmental guidelines
To estimate the capital expenditure required to enable the facilities/ site work to comply with the prevailing environmental guidelines.
Financial Assessment  
Review financial performance of the Company for past five years
Identify the reasons for resources crunch of recent past
Assessment of revenue and expenditure trend during the period
Assessment of built up of stock/ receivables / payables and check on their impact on future cash flows
Business Plan Assessment   
Review the Business Plan and suggest improvements, if any including comments on:

Estimated revenue stream for next 10 years
Estimated operating cost stream for next 10 years
Estimated operating profit (EBDITA) for next 10 years

Breakeven analysis and sensitivity analysis
Risk assessment and mitigation measures
Strategic recommendations   
Recommend key strategies for turnaround of the Company, in terms of,

Yield assessment and potential areas of improvement
Energy efficiency improvement opportunities
Water utilisation improvement opportunities
Explore chemical recovery process opportunities
Assessment of working capital norms and recommend key action points
Identify idle assets and suggest monetisation/ utilisation plan
SMERA has adopted a consultative approach during the Techno-Economic Viability Study. SMERA closely interacts with management and other key stakeholders of the Company. The approach adopted by Consultants is depicted in figure below.
Approach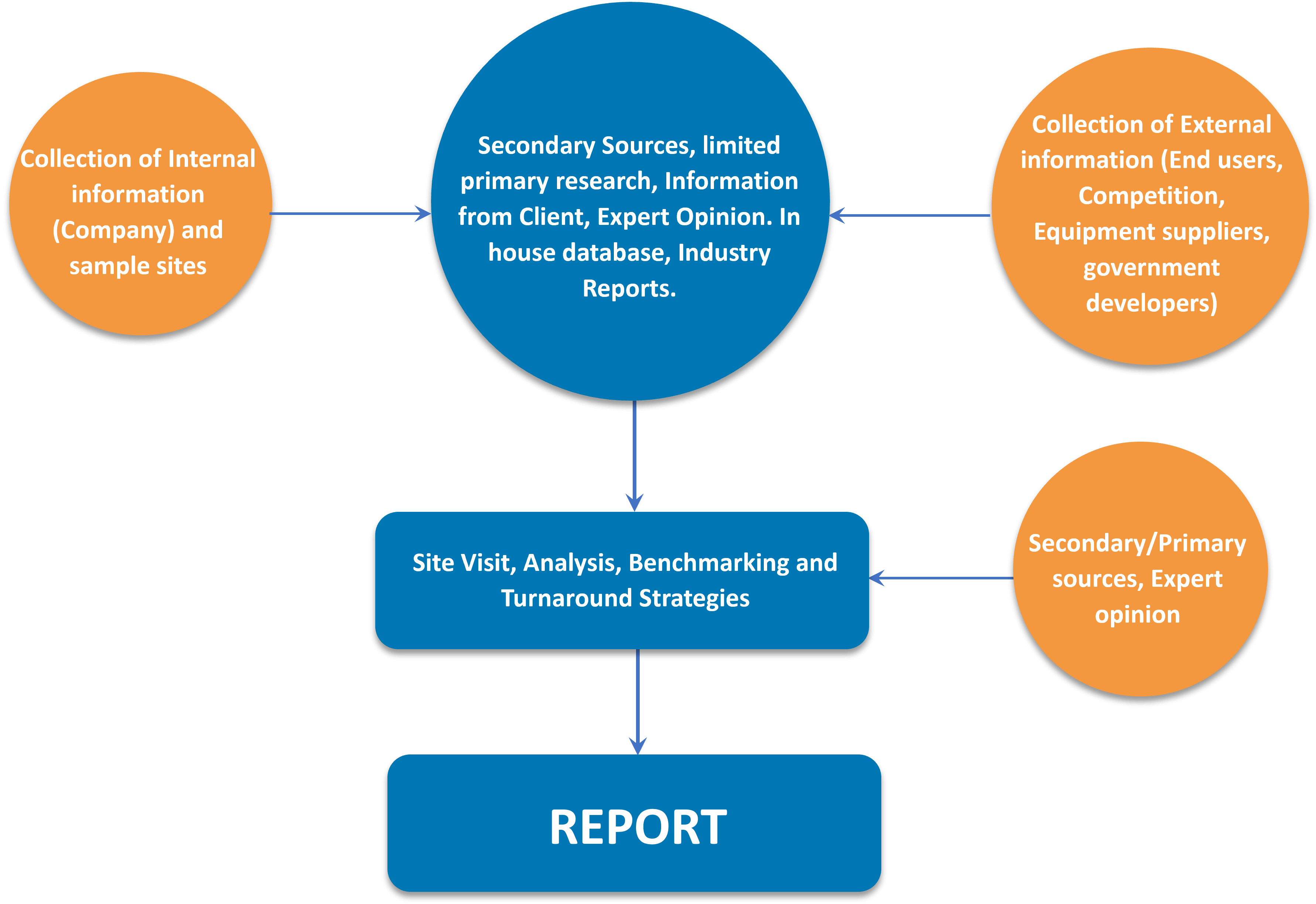 Approach broadly include following tasks –
Kick-off meeting with the Company to collect the 'base data' and Company's perspective;
Site visit to the Company's manufacturing units to understand the technical, operational, and locational parameters related to the units;
Collection of market and raw material supply related information from primary and secondary sources.
Study of business, operational and financial data of Company;
Assessing the market, competition, pricing, and operational issues through primary and secondary research;
Comments on business strategy to improve performance;
Developing/ commenting on a detailed financial model validating the cost and revenue assumptions and forecasting the EBIDTA and other key financials.
The above steps are further elaborated in subsequent sections –
Kick-off Meeting
After receiving the mandate, the Consultant requested for the base data so that the team coming for kick-off meeting comes prepared. Following would be attempted during Kick-off meeting –
To understand management perspective
Collection of pending base data
Fine-tuning of the proposed methodology in the offer document will be deliberated and fine-tuned
Indicate the tentative site visit plan
Based on the past experience of the Consultants, following are the information which will be needed to complete the assignment.
Site details-land agreements, site maps, master plans etc;
Annual Reports of the company for 2018-2022,
Asset Register
Technical specifications for plant and machinery
Copy of Agreements/contracts with suppliers, organised buyers, packaging material providers, subcontractors, vendors etc
Status of approvals
Monthly Operational performance data from 2019-22
Market related information such as customer's complaints/feedback etc
Company business plan for next 10 years
Site visits and location analysis
The Consultants carried out detailed analysis of existing plant locations by visiting the site with expert staff.
During site visits following necessary information has been collected –
Connectivity of the site to the nearest Highway for smooth flow of inbound and outbound logistics'
Status of infrastructure (like power, fuel, water) essential for smooth operation of the project,
Access to raw materials and skilled manpower

Plant operations, maintenance and breakdown history
Market Appraisal
1. Data Collection
SMERA intended to carry out assessment using combination of desk (secondary) and primary (field research- optional: specific to the case).
Information collected only through secondary research. Secondary sources include –
Macro-economic information regarding Indian and Global economies from government agencies and associated governing bodies;
Information on competition, demand, production and research details from company annual reports and industry reports;
Information on export and import from associations and government data record agencies;
Information on power supply and demand from secondary resources;
Information on prices of raw materials and finished goods from various company reports, government agencies and business magazines;
Sector reports by reputed Consultants, Research papers, Newspaper articles / Journals;
In-house data bank;
Information already available with the Company.
2. Data Analysis
All the data collected from the secondary research has been collated, and converted into a structured format. The structured data is thoroughly analysed and interpreted to form inferences by experienced market research analysts.
3. Sales and Marketing Plan – Case Specific
The Consultants have reviewed the sales and marketing plan prepared by the Company considering all strategic analysis made from research data covering all relevant areas. The recommendations on marketing plan will provide necessary inputs to the Company so that they can orchestrate the strategies and come out with success. This would also help Company to understand the key areas to be focused while marketing the products under consideration.
Market Assessment Methodology
Secondary Desk Research using
In-house data bank and paid sources
Governmental publications
Industry reports and journals
Newspapers and magazines
Websites of relevant associations and competitors
Structuring, analysing and interpreting all the gathered information
Based on information collected from the secondary research, Consultants arrived at the following –
Demand supply scenario analysis for the study products
Present and future trends in prices and demand-supply for the study products
Identifications of key customers in the target segments
Capacity additions in the industry
Competition analysis

Major players
Product line
Installed capacities
Location of manufacturing base
Future Expansion

Marketing Strategy
SWOT Analysis
Raw material availability/Analysis of supply chain
Technical Assessment
The Consultants conduct site visits at the production facilities and carry out technical assessment based on the technical information and the existing technical status of the manufacturing units.
SMERA made recommendations for the Project on –
Existing technology, technical specifications, condition of plant & machinery;
Existing organogram and staffing details
Performance of the overall plant including core machineries and their associated operating parameters;
Existing ancillary facilities and utilities and the adequacy and suitability of the same;
Available technology service agreements/contracts and related licences for the same;
Status of obtaining necessary approvals, statutory clearances, permits, licenses;
Adequate sizing of utilities and support infrastructure;
Capex required for maintaining current level of operations.
Review of Business/Operational/financial performance
Consultants developed a tailor made financial model/ critically assess the existing CMA provided by the company. The model will be used to access the project viability and scenario analysis. All information needed for completing the model is from earlier discussions. Financial workings of the project is carried out as follows:
Estimation of Revenue
The revenue estimates are to be based on –
Realistic Capacity Utilisation & Sales Programme based on capacity of the Company to tap contestable market
Realistic Price Realisation estimated based on market research findings.
Review of Operating Cost
Review of Operating cost involved estimation of following important cost components –
Raw material, utilities and other consumables cost (based on historical consumption norms and any potential improvement)
Man-power Cost (based on current organogram and any potential improvement)
Sales and distribution, Repair & Maintenance, admin expenses etc. (based on historical norms and any potential improvement)
Working capital requirements are assessed based on the market scenario (inventory norms and payment terms of buyers and suppliers) and plant (plant level inventories) requirements.
Financial Analysis
Based on revenue and operating expenses the Consultants estimate key financials. The Consultant also estimate the level of operation/capacity utilisation for the breakeven analysis.
Sensitivity Analysis
Consultants also check the DSCR and other financials of the project under adverse conditions of key operating parameters such as capacity utilisation, price realisation, major operating costs, to assess the sensitivity of the project.
Strategic recommendations
The Consultant has conducted a thorough assessment of key operating parameters, benchmark with the industry practices and in-house databases, to provide strategic inputs for the turnaround of the Company, in terms of,
Yield assessment and potential areas of improvement
Energy efficiency improvement opportunities
Water utlisation improvement opportunites
Explore recovery process opportunities
Assessment of working capital norms and recommend key action points
Identify idle assets and suggest monetisation/ utilisation plan
The 6 step Execution Process ensures that each aspect of the enterprise is taken into account, evaluated and measured appropriately.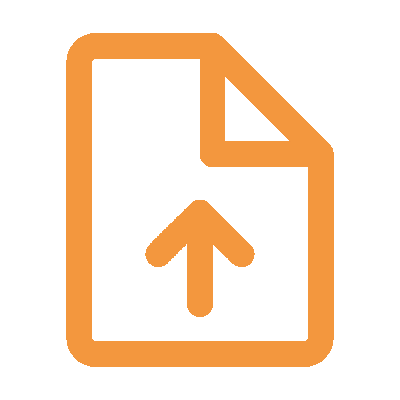 Submission of Information & Documents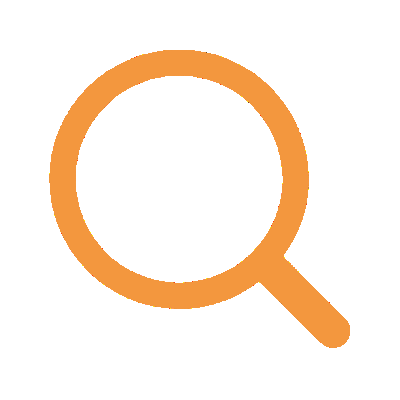 Site Inspection and Financial Model Preparation (Optional)
Management Discussion and Lenders Discussion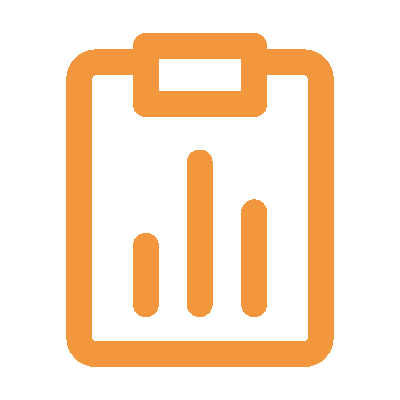 Detailed Analysis by Analyst
Risk Profiling and Mitigation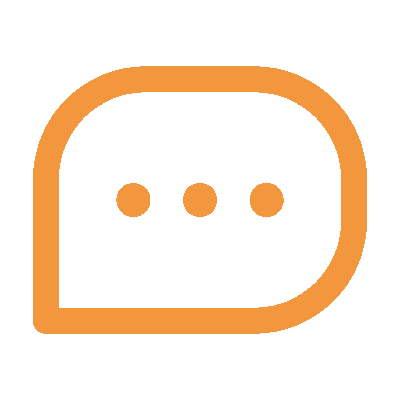 Commenting on Viability/ Non viability