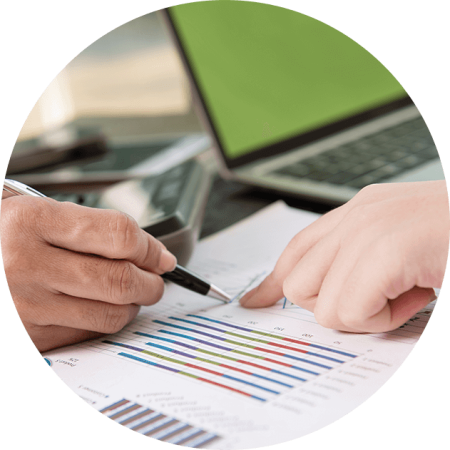 SMERA Sustainability Assessment
India's first ESG & Sustainability Assessment for SMEs
The pandemic has made companies realise that the realities in which they operate have changed, while stakeholders are increasingly demanding transparency on corporate actions to mitigate impacts and risks. Sustainability reporting helps companies future-proof and prepare for what comes next. SMEs view sustainability as an opportunity to grow and thrive in the competitive market place.
SMERA supports SMEs to showcase and maintain a track record of their sustainability efforts through our sustainability assessment which includes-
Our assessment framework weights sustainability performance on a 5-star rating scale wherein 5 stars indicate companies with robust sustainability risk management framework, while 1 star indicates poor performance. SMERA's sustainability score will provide a summary of a company's sustainability strategy, programs/initiatives and results across 6 themes covering Environmental Impact of Operations, Sustainability Initiatives, Business Ethics, Community, Labour & Human Rights Management, Consumer & Product Responsibility and Transparency in ESG Reporting.
Why sustainability assessment is important for SMEs?