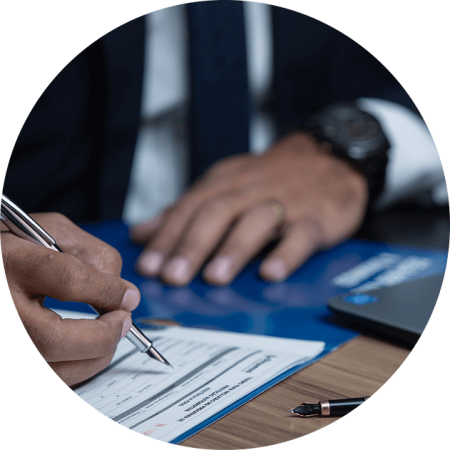 Code of Conduct Assessment GRADING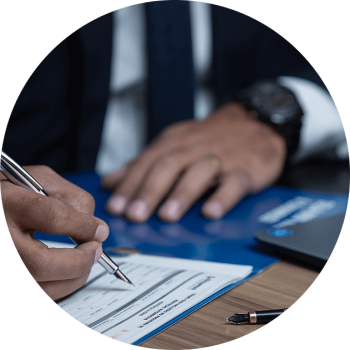 Code of Conduct Assessment Grading
Indian MFIs recorded exponential growth rate during the period 2001-02 to 2008-09. During 2009-10, various stakeholders associated with the sector raised concerns on the lending practices and transparency adopted by the MFIs. The lenders and investors raised issues such as lack of transparency in extending loans, exorbitant interest rates, unfair loan recovery practices, accepting savings from the members bypassing regulation, customer grievance, educating microfinance members and MFI's staff conduct.
As a response to the need expressed by the Small Industries Development Bank of India (SIDBI), one of the leading development banks for MFI and the World Bank in December 2009, the code of conduct assessment tool was developed. The Code of Conduct Assessment (COCA) tool was developed by reviewing the various norms for ethical microfinance. These included RBI's fair practices code guidelines for Non-Banking Financial Companies, Industry Code of Conduct guidelines (Sa-dhan and Microfinance Institution Network-MFIN) and Smart Campaign's Client Protection Principles (CPP).
Considering the varied sizes and outreach of microfinance institutions, a three tiered approach is followed to consolidate the COCA reports. Each tier is defined based on the number of clients managed by MFIs:
The three tier approach has been followed to see if compliance with code of conduct (CoC) varies with the size of MFIs. The three-tiered analysis is further consolidated and analysed to understand overall compliance with CoC by MFIs across the country.
The following is taken as the guideline to determine the sample size for a COCA exercise.
MFI Size

No. of branches to be visited

No. of borrowers to be visited

Small MFI (Less than 8 branches)

15 clients per branch covering minimum two centers

Small / Mid-size MFI (up to 2,50,000 borrowers)

8 – 10 branches (geographically distributed)

120-150 clients (15 clients per branch covering minimum two centers)

Large MFI (>2,50,000 borrowers)

12 – 15 branches (geographically distributed)

240-300 clients (20 clients per branch covering minimum two centers)

Large MFI (>2,50,000 borrowers) and having gross loan portfolio (GLP)> Rs 500 crore

Content18 – 20 branches (geographically distributed)

360-400 clients (20 clients per branch covering minimum two centers)
SMERA has considered two more levels of analysis: the legal structure of the MFI and its geographic presence. This is to ascertain if compliance with code of conduct differs with legal structure or if the performance on CoC is differentiated across geographical lines.
Code of conduct of the Microfinance institutes are assessed on the following parameters:
MFIs must ensure that the provision of micro finance services to eligible clients is as per RBI guidelines.
MFIs must obtain copies of relevant documents from clients, as per standard KYC norms. Additional documents sought must be reasonable and necessary for completing the transaction.
MFIs must obtain copies of relevant documents from clients, as per standard KYC norms. Additional documents sought must be reasonable and necessary for completing the transaction.
The decisions on loans should be taken within a reasonable time frame. MFI should indicate the time limit within which customers can expect a decision on their application and if sanctioned the time taken for disbursement of loan
MFIs must incorporate a formal governance system that is transparent and professional, and adopts the following best practices of corporate governance:
MFIs must observe high standards of governance by inducting persons with good and sound reputation as members of Board of Directors/Governing body.
MFIs must endeavor to induct independent persons to constitute at least 1/3rd of the Governing Board, and the Board must be actively involved in all policy formulations and other important decisions.
MFIs must have a Board approved debt restructuring product/program for providing relief to borrowers facing repayment stress.
MFIs will agree to share complete client data with all RBI approved Credit Bureaus, as per the frequency of data submission prescribed by the Credit Bureaus.
All MFIs should provide the data and information called for by all supervisory and regulatory bodies including the SRO
MFIs must disclose all terms and conditions to the client for all services offered. Disclosure must be made prior to disbursement in accordance with the Reserve Bank of India's (RBI) fair practices code
MFIs must communicate all the terms and conditions for all products/services offered to clients in the official regional language or a language understood by them.
At the minimum, the MFI must disclose the following terms:

Rate of interest on a reducing balance method
Processing fee
MFIs must have a dedicated process to raise clients' awareness of the options, choices and responsibilities vis-à-vis financial products and services available. New clients must be informed about the organization's policies and procedures to help them understand their rights as borrowers.
MFIs must ensure regular checks on client awareness and understanding of the key terms and conditions of the products/ services offered / availed. (As part of internal audit systems or through some other regular monitoring)
As a matter of free and fair recruitment practice, there will be no restriction on hiring of staff from other MFIs by legitimate means in the public domain like general recruitment advertisements in local newspapers, web advertisements, walk-in interviews, etc.
Whenever an MFI recruits from another MFI, it will be mandatory to seek a reference check from the previous employer. The reference check will be sought from current employer only after an offer is made and an offer letter is issued to the prospective employee.
MFIs should respond to the reference check request from another MFI within two weeks.
Feedback/ Grievance Redressal Mechanism
MFIs must establish dedicated feedback and grievance redressal mechanisms to correct any error and handle/receive complaints speedily and efficiently.
MFIs must inform clients about the existence and purpose of these mechanisms and how to access them.
MFIs must designate at least one grievance redressal official to handle complaints and/ or note any suggestions from the clients and make his/ her contact numbers easily accessible to clients.
Number of indicators in each category is presented below
| Higher Order Indicators | Number of Indicators |
| --- | --- |
| Integrity and Ethical Behaviour | |
| | |
| Building Blocks | Number of Indicators |
| --- | --- |
| | |
| | |
| | |
| | |
| | |
| Feedback & Grievance Redressal | |
| | |
| | |
Code of Conduct Assessment exercise requires:
Discussions with key staff members and the senior management at the head office, particularly the senior operational management team as well as the human resources team. These discussions focus on key issues of the code of conduct identified above.
Review of policy documents and manuals at the head office. These are reviewed in order to assess the policy as well as documentation regarding important aspects of the code of conduct. The last audited financial statements will also be required.
Sampling of branches at the head office. The assessment team samples branches for review. The branches are chosen in across different states in case the MFI operates in more than one state. Care is exercised to include older branches as well as branches that are distant from the head office or the regional office. The sampling of the branches is performed at the head office of the MFI.
Discussions with the branch staff at the branch office. Discussions with branch managers and the field staff is carried out to assess their understanding of the key code of conduct principles.
Sampling of respondents in the selected branches. A judgmental sampling is performed on the MFI's clients by the assessment team to draw respondents from the interest group, in order to maximize the likelihood that instances of non-adherence can be detected. 
Interview with the clients. Information from the clients is collected ideally during the group meetings. If this is not possible, visits are made to the clients' locations for collecting information.
Review of loan files at the branch office. This review focuses on loan appraisal performed before disbursing loans as well as the documents collected from the clients.
Excellent performance of MFIs on Code of Conduct dimension
Good performance of MFIs on Code of Conduct dimensions
Average performance of MFIs on Code of Conduct dimensions
Weak performance of MFIs on Code of Conduct dimensions
Poor performance of MFIs on Code of Conduct dimensions