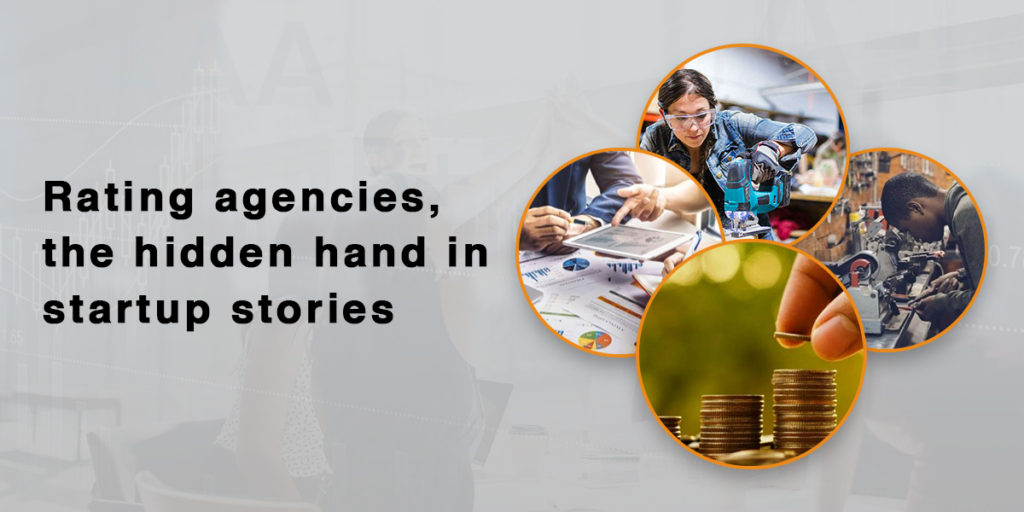 A poisonous smog casts a blanket on New Delhi almost every year now. But the power of innovation guides us through the most testing times. For evidence, look no further than the story of two inventive startups that infused life into the capital in 2015 and 2018 when it was coping with alarmingly high pollution levels.
In 2015, the government desperately implemented the odd-even vehicle rule in New Delhi for traffic rationing. Lack of last-mile connectivity naturally hindered the pace of the city. 
Sensing an opportunity to do something unique, a Kolkata-based entrepreneur started a rental, green transport facility with electric scooters that didn't require licenses. Soon this by-the-hour electric scooter service became a rage in Kolkata too. A startup was born.
The story in 2018 is no less interesting. Yet again, New Delhi had become a noxious gas chamber. A 25-year-old launched a startup to manufacture nasal filters to restrict the entry of harmful particles into the body. The cost – you might blink in disbelief – was just Rs 10.
Startups, like SMEs and MSMEs, are the life-forces of an emerging economy like India. Many large organisations believe it's in their interests to collaborate with innovative startups with growth potential. 
Yet, like any other corporate setup, for startups to grow they need funds too and StartUp Rating facilitates funding and act as a third party opinion for the investors and lenders.
Essentially, startups are defined as companies in the early stages of operations. Regardless of their potential, they often have to prove their worth to win the confidence of lenders and investors. 
To attract capital, they need to establish their credibility in terms of products, services, innovative technology and overall operations. A startup rating serves as a boon. 
However, the term 'ratings' is often used loosely. While the definition of credit ratings and startup ratings might overlap a touch, there's a significant difference.
Is credit rating different from startup rating?
Credit rating measures a business entity's ability to honour a financial obligation based on income and records of repayment in a timely manner.  Banks and lenders use credit rating as one of the barometers for lending decisions.
Startups, essentially young companies with a vision to launch unique products, are rated differently. Startup ratings help in determining whether these entities will be able to operate successfully on their own after the initial round of bootstrapping, which is starting an enterprise with one's savings and small capital from family and friends.
Essentially, ratings qualify and analyse promising startups based on the founders' background, level of product innovation, technological competence, potential of the market the company is eager to capture and its overall operations.
What are the benefits of startup ratings?
Unfortunately, startups start with a disadvantage, for they usually lack the financial records to demonstrate their stability. Thus, they're assessed slightly differently. 
And since young companies are susceptible to bankruptcy, investors are keen to run a checklist with due diligence, which is why they turn to startup rating agencies. 
Through a statistically strong rating methodology, these agencies give lenders as well as investors a comprehensive picture of the risk profile of such businesses, while gauging their actual growth potential. 
Startup rating agencies are also able to flag early risks like the absence of genuine financial commitment from key investors that could hamper the growth of the business and consequently threaten its survival. 
As someone has aptly said: "When there is a benchmark for how investable you are, it gives you quantifiable credibility."
An independent audit helps in identifying other areas too like barriers for entry that could be resolved by having strategic partners. But is it a case of just 'rate my startup' and that's enough to set the ball rolling? Certainly not.
It must be noted that not many rating institutions are equipped to do an in-depth audit, and robust, independent and unbiased assessments.
It explains why a startup rating agency like SMERA has wider acceptability among banks and lending institutions. SMERA has also updated its rating product into a short, crisp and in-depth analysis-driven report on various business parameters of startups that helps bankers make informed lending decisions. 
It offers other products in the form of SMERA New Enterprise Credibility Score designed for startups to establish their identity and build visibility amongst various stakeholders. SMERA has successfully assigned credibility scores to more than 100 new enterprises.
How ratings can contribute to the startup growth rate in India...
India is now the hub of startup stories. Nykaa CEO Falguni Nayar has become the face of the self-made entrepreneur, demonstrating that one can start a business with Rs 50, yet become India's richest woman billionaire. 
Space technology and even gaming startups are rapidly mushrooming in the country. In fact, India's gaming startups witnessed a rise in funding from $222 mn across 30 deals last year to $475.28 mn across 37 deals so far in 2021. 
According to industry estimates, this festive season witnessed $4.1 bn being poured into 96 Indian startups. Acko, Licious, CarDekho, Rebel Foods and MobiKwik among others have made it to the prestigious club of unicorns, a further indication of the startup success rate India is witnessing.  
Meanwhile, India has jumped three places in the global startup ranking this year. With this quantum leap, India's startup ecosystem finds itself in the top 20 countries again. 
The government, keen to maximize their potential, has launched a portal called StartupIndia, which will serve as a guidebook for policy initiatives to support startups and MSMEs. Schemes like Pradhan Mantri Mudra Yojana, MUDRA loan, and Credit Linked Capital Subsidy for Technology Upgradation (CLCSS) are aimed at giving startups a massive fillip.
Perhaps, scores of entrepreneurs are waiting to unleash their ideas, make their presence felt in a growth-oriented environment, and be the next job creators.
The role of startup rating agencies thus continues to assume a greater significance. Eventually, they will enable meaningful collaboration between corporates and innovative startups. Through scientific methods, comprehensive data and independent analysis, they will accelerate decision-making for financers and further bolster the startup success rate.
When India's economic health is reviewed, startups might get more than a passing mention. And wouldn't that make startup rating agencies proud?